Whether you prefer the thrill of watching motorists rip around one of the Northwest's most famous racing tracks or feeling the wind in your own hair as you navigate 23,000 acres of working forest networked by extensive and winding trails, Hood Canal has something for every adrenaline junkie. Come for the community, stay for the excellent trails.
1060 West Eells Hill Road, Shelton, WA 98584 | (360) 427-7223
The Ridge Motorsports Park is the Pacific Northwest's premier destination motorsports complex. The Ridge Motorsports Park is located near the city of Shelton, between the picturesque Cascade and Olympic mountain ranges, in Mason County, the birthplace of racing in Washington State.
Set in a relaxed rural natural forest environment with stunning views of Mt. Rainier and Mt St. Helens, only minutes from the Olympic National Forest and scenic Hood Canal, The Ridge Motorsports Park is centrally positioned to serve the major population centers of Seattle, Washington and Portland, Oregon, as well as British Columbia, Canada.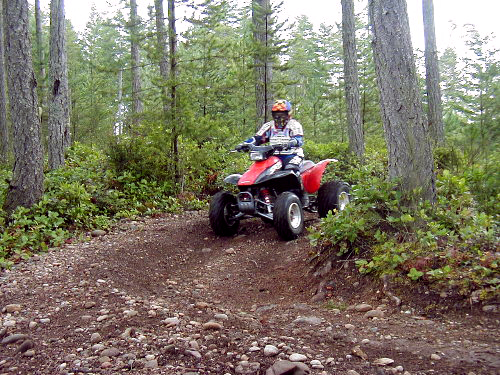 Tahuya State Forest is a 23,000-acre working forest with an extensive network of ORV trails that are also used by hikers, fishermen, bicycles, and hunters. Yearly serves 150,000 motorized recreationists. Lots of trails, but dominated by motorized vehicle users.
The fall colors on Hood Canal are heralding the close of summer. Time to head to the hills to embrace the much needed rains in the Olympic National Park as the hills and valleys go back to the Technicolor spectrum of green.
A weekend warrior is a 21st century beast whose population seems to be exponentially growing. As the "rolley chair blues" epidemic proliferates across the Pacific Northwest, so does the drive to combat it with an epic 48-hour adventure.